TO SEE MORE ABOUT MINECRAFT: STORY MODE, VISIT THE MINECRAFT: STORY MODE WIKI!
Minecraft Story Mode is a video game that is like Minecraft in a story mode.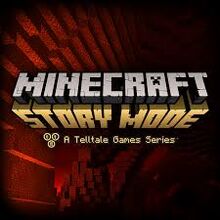 In the game, you can pick 6 Jesse skins! 3 male skins and 3 female skins!
The game was created by Telltale Games in collaboration with Mojang.
All Episodes
Edit
The Order of the Stone
Assembly Required
The Last Place You Look
A Block and a Hard Place
Order Up!
A Portal to Mystery
Access Denied!
A Journey's End?
Main Characters
Edit
Jesse is the most main character in Minecraft Story Mode. You are the one who controls Jesse on each adventure. You get to pick 6 lookalikes of your Jesse. There are 3 males and 3 females. In the
Olivia is Jesse's female partner.
Info Coming Soon...
Info Coming Soon...
Info Coming Soon...
Info Coming Soon...
YouTubers who have played Minecraft Story Mode
Edit
TheDiamondMinecart
Stampylongnose
CaptainSparklez
PopularMMOS
Bigbst4tz2
GamingWithJen
EthanGamerTV
EvanTubeHD
LDShadowLady
FGTeeV (Duddy)